Blizzard PFM
Main advantages
High reliability
Great price / performance ratio
Possibility to connect L+R
Detailed Description
When you need room
Whether it's your physical size or you just need to roll around for a good night's sleep, sometimes you simply need more space than a mummy sleeping bag can provide. Which is why we have the Blizzard, along with its siblings the Blizzard Wide PFMand Blizzard Junior PFM.
Due to its features, such as the aforementioned spaciousness, variability - it can be joined to a second Blizzard or completely unzipped to create a blanket. We highly recommend it for camping in your car or caravan and other types of long-term camping.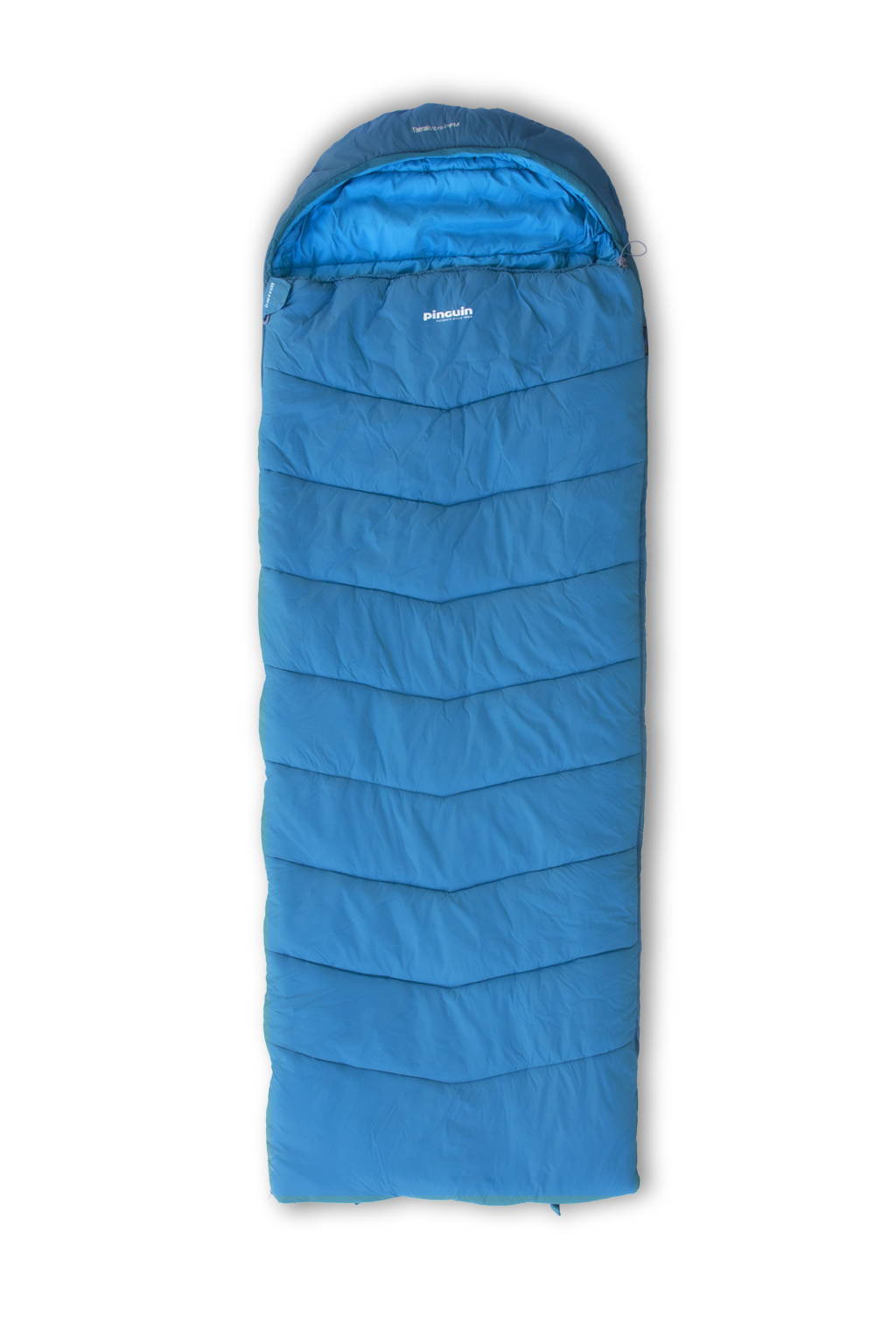 Technical specification
features:
Weight
1.75 kg
Zippers
Insulation technology
Syntethetic - ThermicFibre
Insulation
Insulation thickness
Two-layer
Outer material
Inner material
Nylon, 2x
User's height
190 cm
Width (max/min)
85 cm
Packed volume
19.9 L
Kompressed volume
13.6 L
Connectability (L+R)
Yes
Packed / compressed dimensions
⌀24 x 44 / 30 cm
Shape
Blanket
Type
Men (185 - 205 cm)
Season
Three-season
features:
Comfort
4 °C
Limit
-1 °C
Extreme
-17 °C
To keep out the cold
We are fully aware that cold is the number one enemy of sleep, so we fight it in every way we can.
Naturally, the zip is double-sided and can be opened/closed from both the inside and the outside. In addition, it has a flap on the inside, which effectively prevents air from penetrating inside. It is also padded, so if you sleep on the zip you won't feel like the princess and the pea.
It may seem trivial, but who takes clothes pegs into the great outdoors? That's why we've given our sleeping bags two loops to make them easier to hang and dry faster.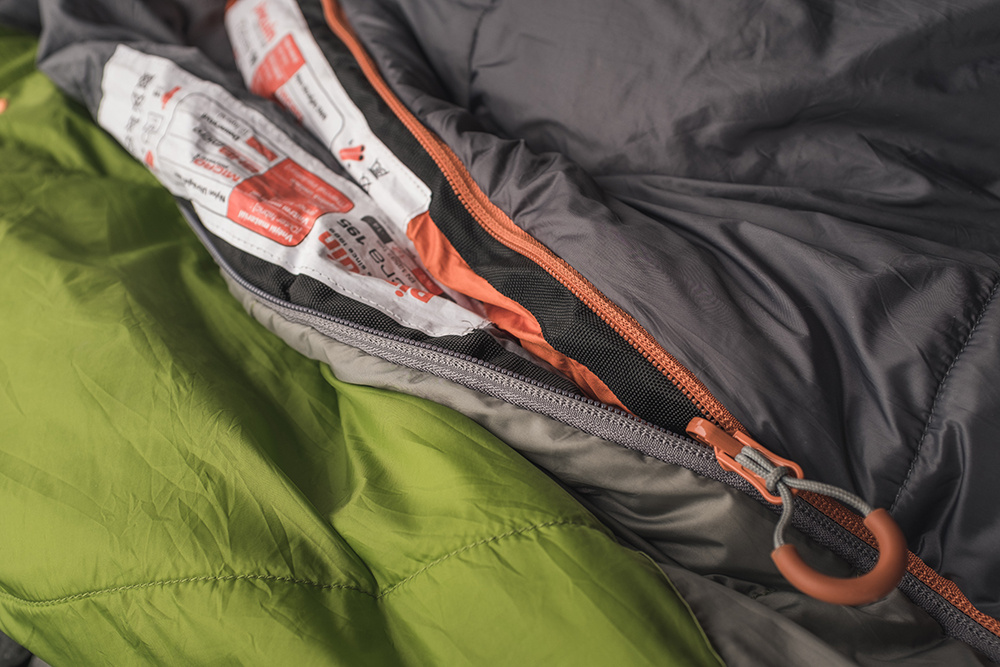 Singles and couples
Thanks to left or righthand side zip that separate in the corner at the feet, it is not only possible to join two Blizzards together, but the Blizzard can also be joined with all blanket sleeping bags with ThermicFibre PFM filling, which will definitely be appreciated by couples in love. This feature also significantly increases thermal comfort. In contrast, if it is very hot, the Blizzard can be unzipped completely and turned into a 170x190cm blanket that can easily fit two people.
ThermicFibre 6 double-layer thermal insulation (2x150g/m2)
Double-layer thermal insulation prevents thermal bridges forming in the filling. This means that the filling is made up of two layers of fleece on top of each other, with one layer sewn to the upper fabric at certain intervals and the other layer similarly sewn to the lower fabric, however, the seams are offset so they don't overlap.