Travel PFM
Main advantages
High reliability
Great price / performance ratio
Possibility to connect L+R
Used materials
Polyester SoftLite
Brushed polyester, soft to touc
Thanks to the SoftLite finish, this fabric is very pleasant to the touch, almost to give the impression of cotton. In contrast, it dries much better, lasts longer and is much lighter.
Detailed Description
Universal summer sleeping bag
Summer blanket sleeping bag without hood - Travel should not be missing in any cottage, or in any home. Whether you need an extra blanket because you didn't manage to heat the cabin in the winter, or your indisposed visitor decides they don't want to risk their driver's license, Travel has you covered. It doesn't even take up much space thanks to its purpose and compression packing, so we also recommend carrying it with you in the car during the winter months in case a sudden calamity cuts you off from the rest of civilization.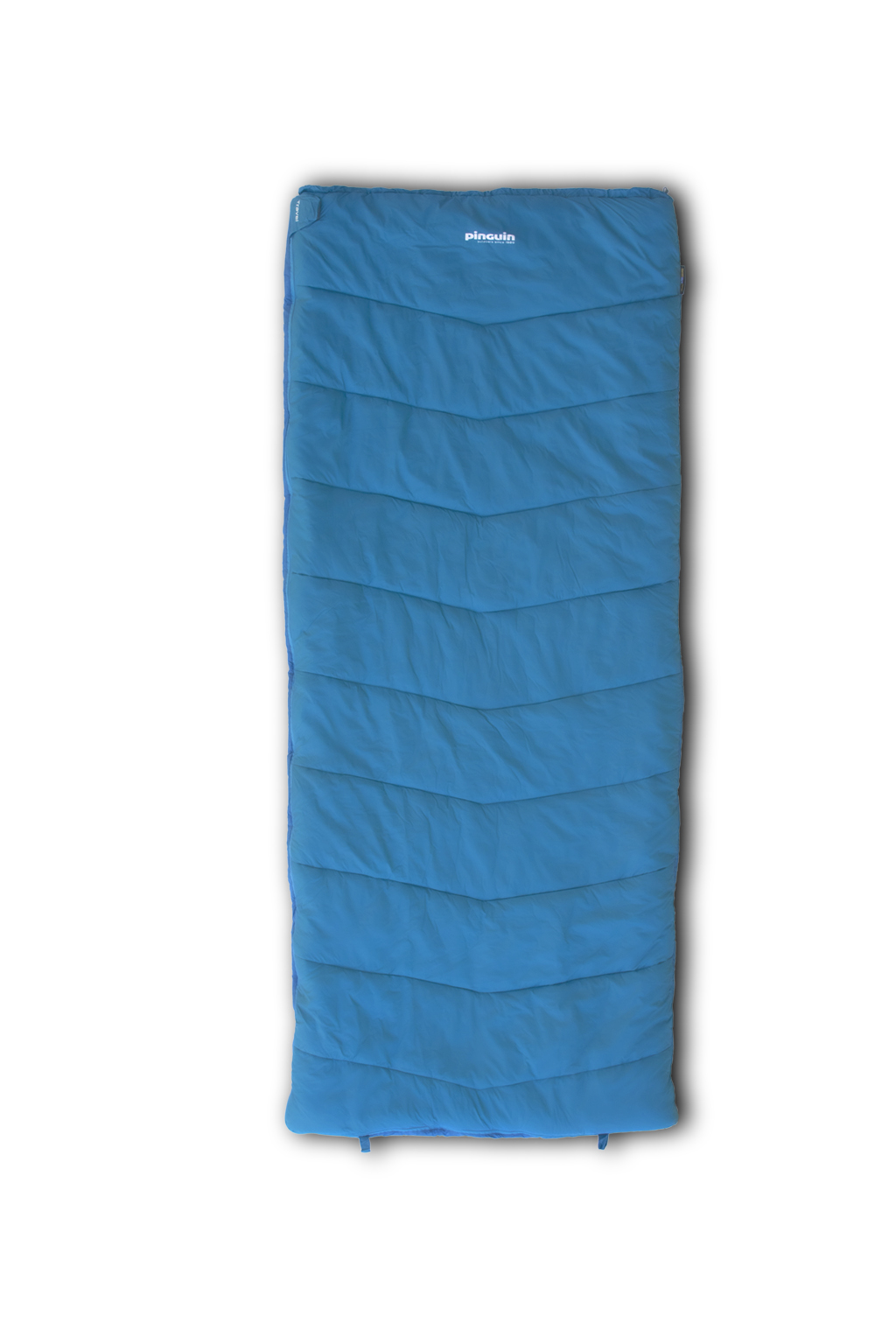 Technical specification
features:
Weight
1.35 kg
Zippers
Insulation technology
Syntethetic - ThermicFibre
Insulation
Insulation thickness
Single-layer
Outer material
Inner material
Nylon, 2x
User's height
190 cm
Width (max/min)
80 cm
Packed volume
10.8 L
Kompressed volume
6.8 L
Connectability (L+R)
Yes
Packed / compressed dimensions
19x38/24 cm
Shape
Blanket
Type
Men (185 - 205 cm)
Season
Summer
features:
Comfort
13 °C
Limit
9 °C
Extreme
-3 °C
Not to be cold
Because we know that cold is the greatest enemy of sleep, we fight it in every possible way.
The zipper is of course reversible and can be fastened from the inside as well as from the outside. In addition, it is equipped with a flap on the inside, which effectively prevents air from passing through it. It is also padded, so that a possible snag on the zipper would not wake up even a princess on a pea.
It may seem like a trivial thing, but who among us would think of bringing clothes pegs into the outdoors? That's why we've equipped our sleeping bags with two loops for easier hanging and faster drying.
Individuals and couples
Thanks to the location of the zipper on the left or right side and its division in the corner at the feet, it is possible to connect not only two Safaris together, but also a Safari with all blanket sleeping bags with filling ThermicFibre PFM, which will surely be appreciated especially by couples in love. This functionality also significantly increases thermal comfort. On the other hand, in case of high heat, Safari can be unzipped completely and converted into a blanket with dimensions 160*190cm under which two people can easily fit.
ThermicFibre PFM single-layer thermal insulation (1x250g/m
2

)

We have chosen a single-layer thermal insulation to keep you comfortable and lightweight and packable. Fleece fabric ThermicFibre PFM is sewn to the upper fabric by cross seams with regular spacing, which ensures its constant even distribution.
Technologie Clima Control Shield
ClimaControl Shield (CCS) technology provides a balanced outerwear fabric, preventing warm air from escaping inside while ensuring adequate breathability.
Optimizes the ratio between wind resistance to retain heat and ventilation of internal moisture to prevent condensation.
The combination of these features ensures user comfort and a favourable internal climate of the sleeping bag.
The water-repellent finish provides sufficient protection against adverse weather conditions.
The Clima Control Shield fabric is lightweight, packable and soft to the touch.