Alpin L Pants
Used materials
YKK WaterResistant zippers
Special waterproof zippers for waterproof clothing.
Zippers of a renowned Japanese manufacturer, which are among the best in the industry in the world. Zippers of this brand guarantee quality, durability and reliability. Components of small size but of great importance, because their trouble-free functionality is usually a condition for the functionality and usability of the whole product.
Nylon 6.6
Fabrics made of this fiber are used wherever very high mechanical strength, elasticity, stiffness and good heat stability are required.
Nylon 6.6 (Polyamide 6.6) is used wherever very high mechanical strength, flexibility, stiffness, good heat stability and chemical resistance are required.
It is used in fibers for durable technical textiles, heavy duty carpets and molded parts (eg gears).
In the textile industry, fibers are sold under different brands, such as Nilit or Cordura for luggage, but are also used in the automotive industry (airbag), workwear or under the brand carpet fibers (eg under the Ultron brand).
Detailed Description
Universal waterproof trousers

The innovative Alpin L pants, together with their Alpin S sisters, are suitable both for the slopes and for wearing in the forest or in the mountains, in short, for all leisure activities. The fully expandable trousers equipped with waterproof YKK zippers allow, in addition to 100% ventilation, to take off the trousers without having to take off your boots or ski boots.
The trousers also include suspenders, which are attached by Velcro zippers, so they can be easily removed. The equipment also includes a belt with a metal quick-release buckle.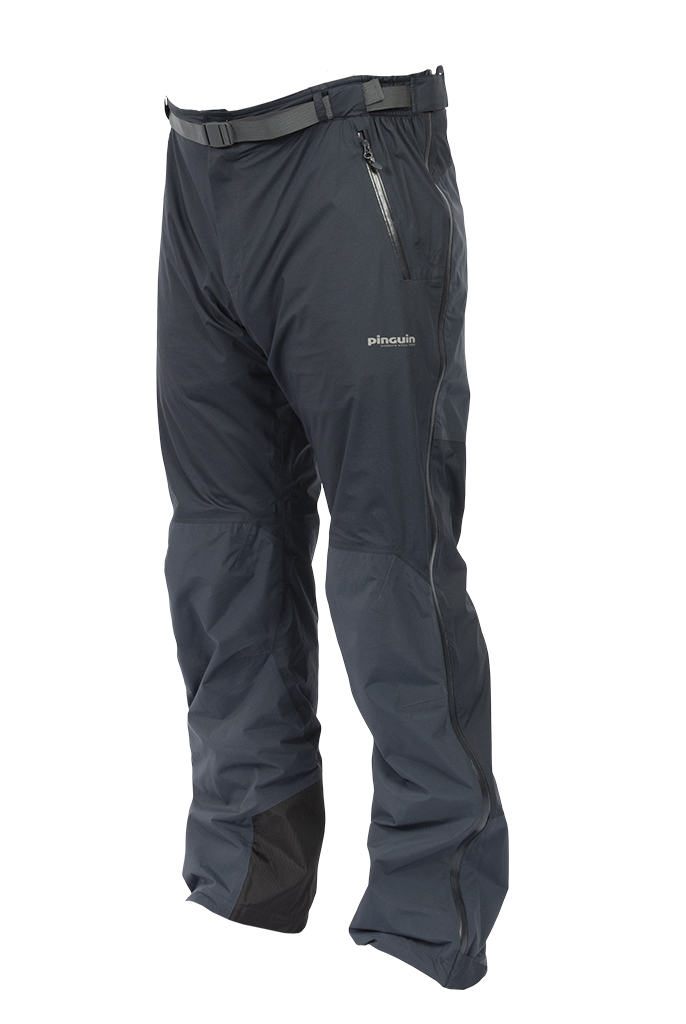 Technical specification
| | |
| --- | --- |
| Material | |
| Outer / inner zipper pockets | 3/0 |
| Zippers | YKK Waterproof |
| Water colum | 20000 mm H2O |
| Breathability | 25000 g H2O/m2*24h |
| Avilable sizes | S - XXL |
| Weight (M) | 656 g |
| Belt | Yes |
| Amount of pockets | 3 |
| Leg opening | Yes - full lenght |
| Type | Pants |
| Usage | Waterproof |
| Sex | Unisex |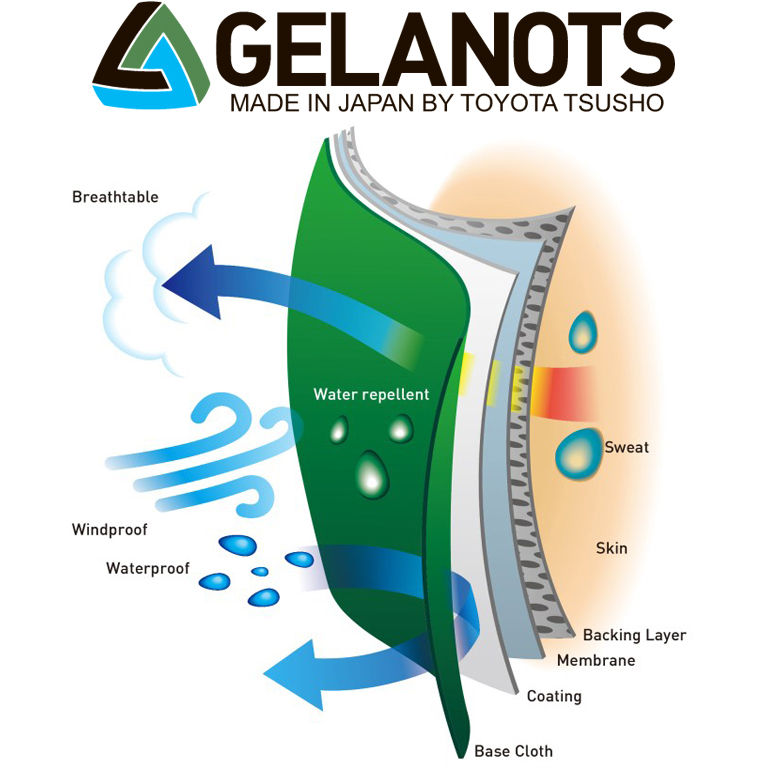 Technology

A light double-layer laminate with a hydrophilic Gelanots membrane from the Japanese manufacturer Toyota with taping of all seams will keep you dry, whether you are exposed to rain, wind or sweat during a strenuous ascent. Exposed areas are made of stronger fabric to increase resistance to abrasion.
The trousers can be unzipped along their entire length, they are equipped with two-way open YKK Waterproof zips - this means they have two opposing sliders and can be fully unzipped both at the top and bottom. Of course, there are Velcro zippers in both of these places. The pockets are also equipped with YKK Waterproof zippers. The braces are attached by Velcro zippers, so they can be easily removed.
Summer drizzle or cloudburst
The two-layer laminate with a highly flexible Gelanots membrane boasts a water column of 20,000mm and a breathability of 25,000g H2O/m2.
This simply means that if, for example, you kneel down in the mud, while we calculate that the contact area measures 10 cm2, you can weigh up to 200 kg and the membrane will not leak.
A two-layer laminate simply means that the membrane is pressed together with the upper fabric (Nylon 6.6) and protection from mechanical damage is provided from the inside by a mesh lining.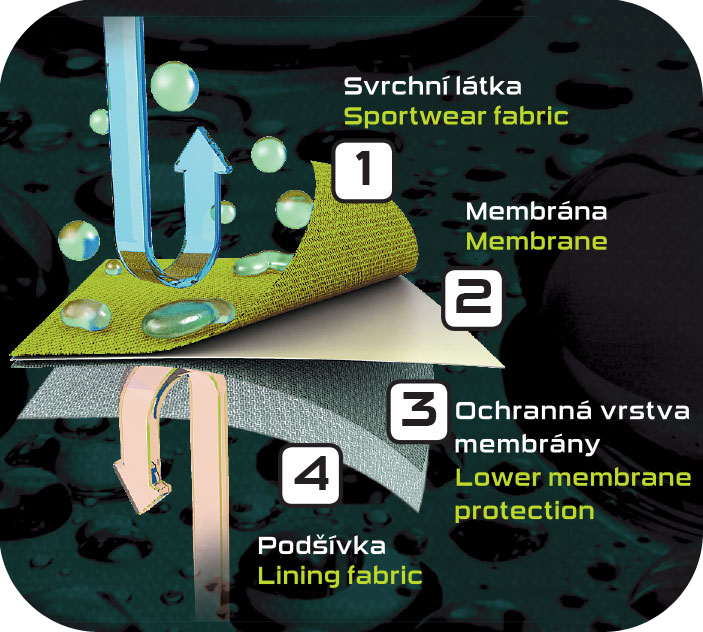 Alpin L in a nutshell
Detachable snow covers
The pants can be unzipped along the entire length
Quality belt with metal buckle
Detachable braces
One hundred percent ventilation
The ability to take off your pants without having to take off your shoes
Velcro zippers in the waist and pants
Size chart