Vacuum Thermobottle 1.0L
Main advantages
Reliable screw cap
Highly durable outer material
Other cap can be used as cup
Used materials
Stainless steel
Corrosion-resistant stainless steel
Stainless steel 18/8, certified for use in gastronomy.
Detailed Description
Vacuum Thermobottle 1L
Stainless double-wall vacuum thermos bottle with a volume of 1000 ml with a screw cap and a mug.
Used food grade stainless steel 18/8.
The brushed surface of the thermos provides a permanent appearance covering possible scratches. The outer design features a gray Pinguin logo.
After 24 hours, a boiling drink with an initial temperature of 95°C in a thermos reaches a temperature of around 65°C in outdoor conditions of 18°C.
The bottle can be placed in a mug Alu Mug i Steel Mug ;and thus save space when packing.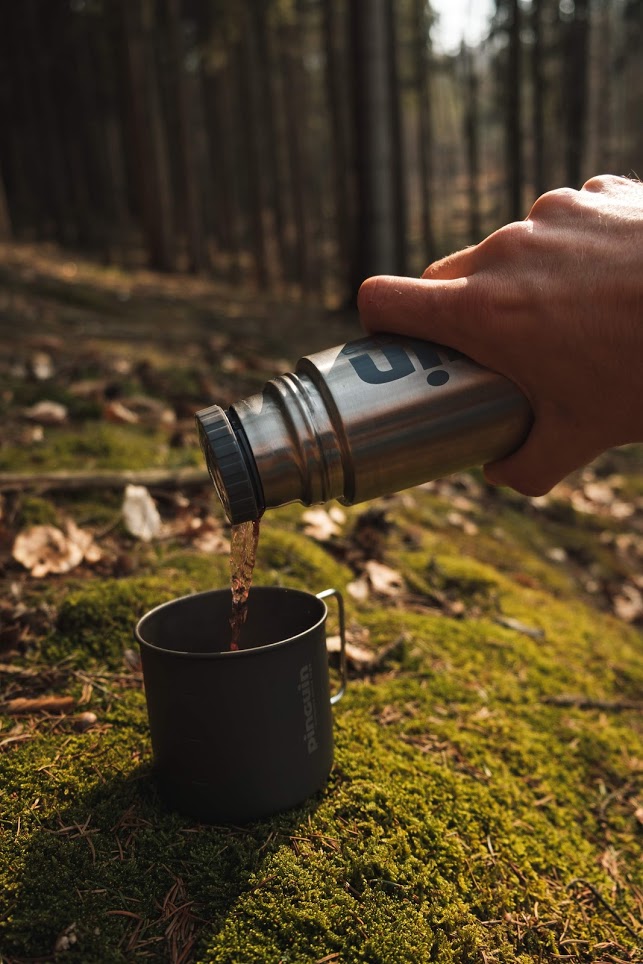 Technical specification
| | |
| --- | --- |
| Material | Stainless steel 18/8, polypropylene, silicon |
| Volume | 1 L |
| Dimensions | ⌀315 x 85 mm |
| Inlet diameter | 53 mm |
| Weight | 536 g |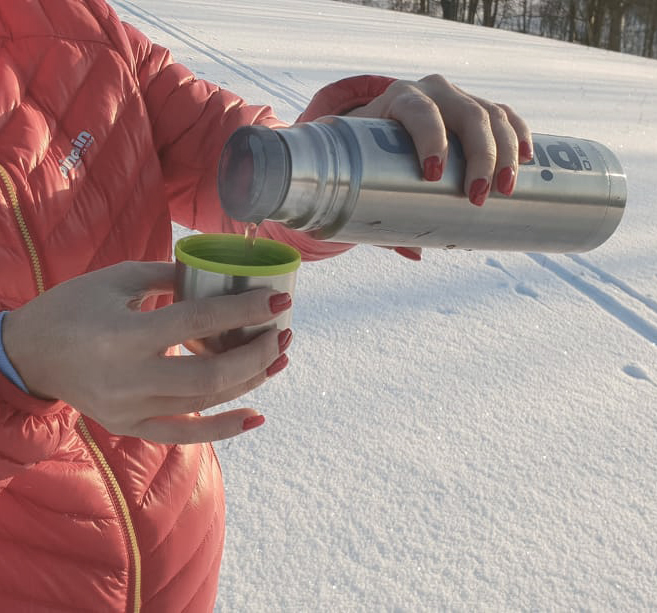 Cap and mug in one
The outer cap is part of the thermos, which also serves as a mug for your favorite drink.
The inner part of the mug is made of BPA free polypropylene, which is harmless to health (used e.g. in baby bottles, plastic cutlery, etc.), this polypropylene is extended to the edge of the mug, which allows greater comfort when drinking.
Simple screw cap
The lid of the thermos is equipped with a thread and a silicone seal.
The thread is interrupted on two sides - it is not necessary to completely unscrew it for pouring.
The cap and seal are also made of BPA-free polypropylene and silicone.