Detailed Description
Travel Gas 220g
The four-season gas mix Propane - Butane - Isobutane has been liked by a large number of our customers due to their reliability.
This type of cartridge is most often used for portable hotplates, people also call them "spray" due to their similarity in shape.
Gas composition (approx): 30% Propane, 30% Isobutane, 40% Butane
Propane ensures higher evaporation of gas vapors in cold weather.
Isobutane provides constant performance of the cartridge even with a smaller gas volume. Isobutane is very similar to butane, but it gasses already at -11°C, has a higher calorific value and also behaves better in colder weather.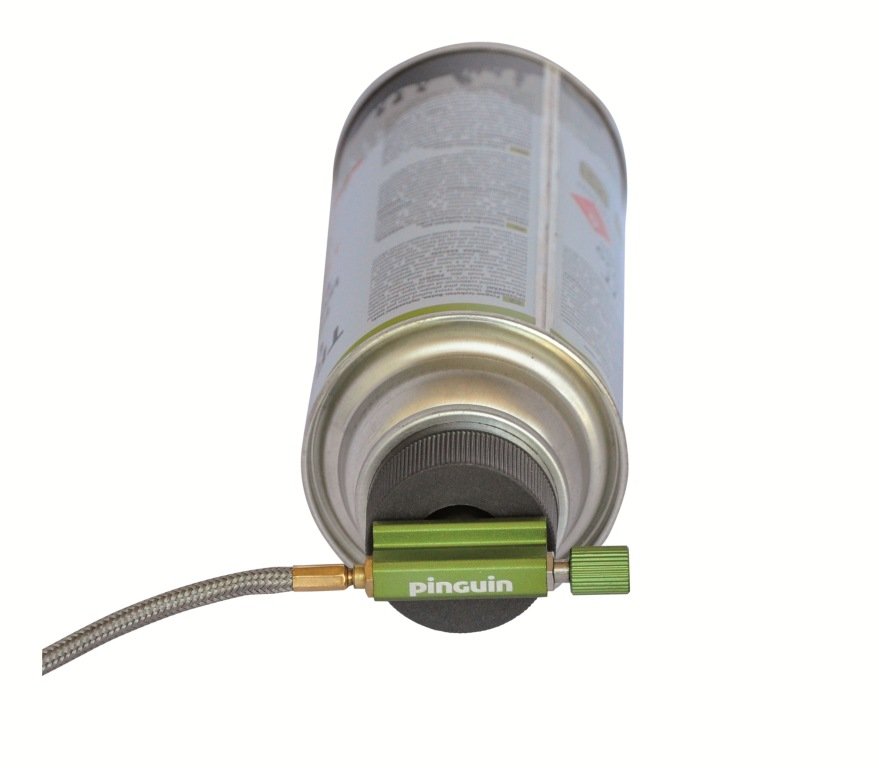 Technical specification
| | |
| --- | --- |
| Dimensions | ⌀68 x 185 mm |
| Weight | 345 g |
| Gas composition | Propane / N-Butane / Izo-Butane |
| Norm | EN 417 |
| Cartridge type | Nozzle |