Magma 630
Determination: Trekking, Hiking, Camping
A light and packable three-season sleeping bag filled with duck feathers will be your invaluable companion on all trips from spring to autumn and even for a considerable part of winter.
Duck feathers about the filling 650 Cuin in proportion ;90/10 provides excellent loft and thus excellent packability while maintaining excellent thermal comfort up to -12< span style="font-weight: 700;">°C.
The feathers used are RDS certified and properly cleaned, so there is no risk of the smell that witnesses associate with duck feathers.
We fill our jackets with the same feathers Hill, Breeze, Summit< /a> a Mont. In addition, it is equipped with Teflon treatment, increasing its performance in wet conditions and contributing to its durability.
Main advantages
Great poackability
Low weight
Possibility to connect L+R
Used materials
Duck down
600 cuin, 90/10 down
One of the best natural insulators is duck down feathers. It's what we use to fill Hill jackets with 650 Cuin. The down is mixed with small feathers in a 90/10 ratio - this is because the small feathers are flexible and help maintain the shape of the chambers and the fluffiness of the material.
Nylon Ultralight DWR
Very light and sturdy nylon txtile with DWR waterresistant modification
Polyester Ultra-Lite
Soft and lightweight polyester fabric
Ripstop
is a fabric manufacturing technology designed to increase resistance to mechanical damage while maintaining weight
At regular intervals, thicker fibers forming a grid are woven transversely and longitudinally into the tropic material, thereby preventing further crack propagation if the fabric is torn.
YKK Zippers
High quality Japan zippers
The zippers of the well-known Japanese manufacturer, which is one of the best zipper manufacturer in the world. The zippers of this brand guarantee quality, long lifespan and reliability. Components of small dimensions, but of great importance, because their trouble-free functionality is often a condition of the function and usability of the whole product.
Detailed Description
Magma 630
Duck feathers with 650 Cuin filling in a ratio of 90/10 ensure excellent loft and therefore excellent packability while maintaining excellent thermal comfort down to -12°C.
The feathers meet the RDS certification, which ensures that they are humanely sourced. It is also equipped with Teflon treatment, which increases its insulating properties and extends its service life.
The outer layer of the sleeping bag is Nylon Ripstop fabric with CCS treatment, which prevents heat loss and maintains the necessary breathability.
Anatomical construction to increase the efficiency of the sleeping bag. The YKK zip is equipped with a padded leg preventing heat from escaping through the zip. In addition, the rider is equipped with anti-stripping protection.
Inner zip pocket for equipment that needs to be protected from the cold (phone, power bank, camera battery)
The hood is pulled down with two cords, i.e. a round elastic band and a flat fabric - so even in the dark you can tell which part of the hood you are pulling down.
Sleeping pads can be connected to each other, or always the left and right version.
The package includes a compression bag for transport and a mesh storage bag to allow the sleeping bag to ventilate.
Retractable shoulder collar padded with insulating filling prevents heat from escaping and moisture from being inhaled into the sleeping bag.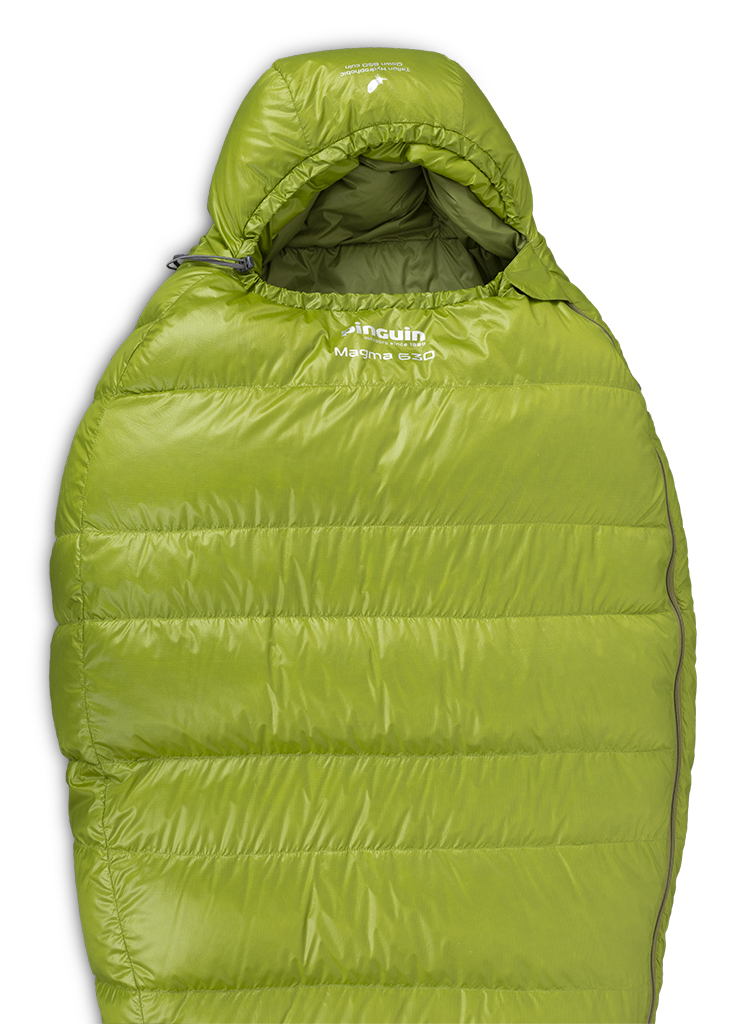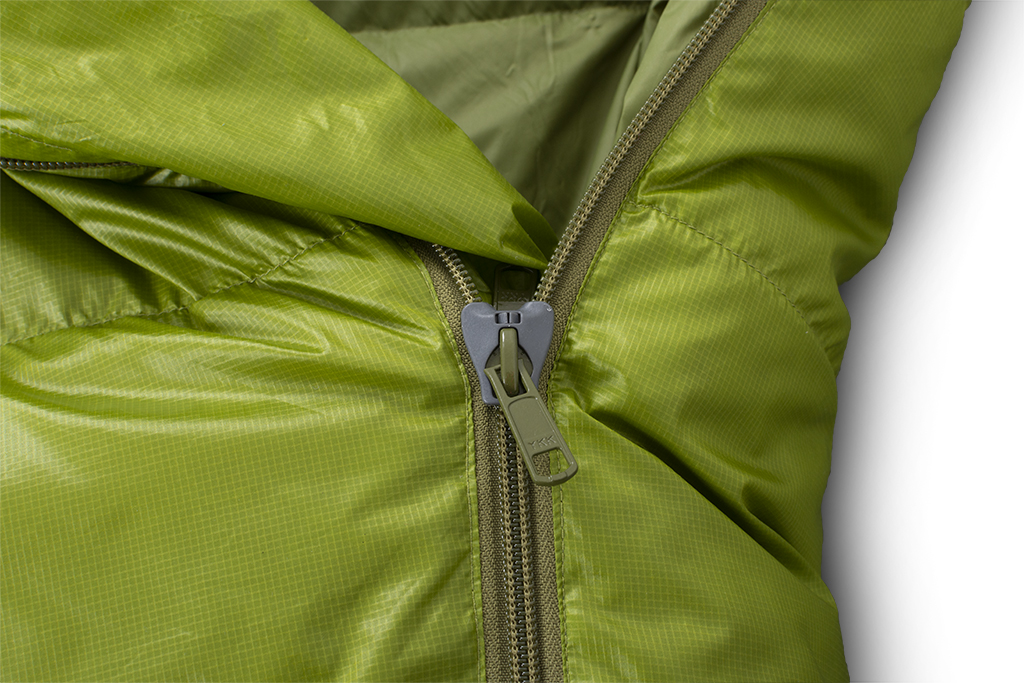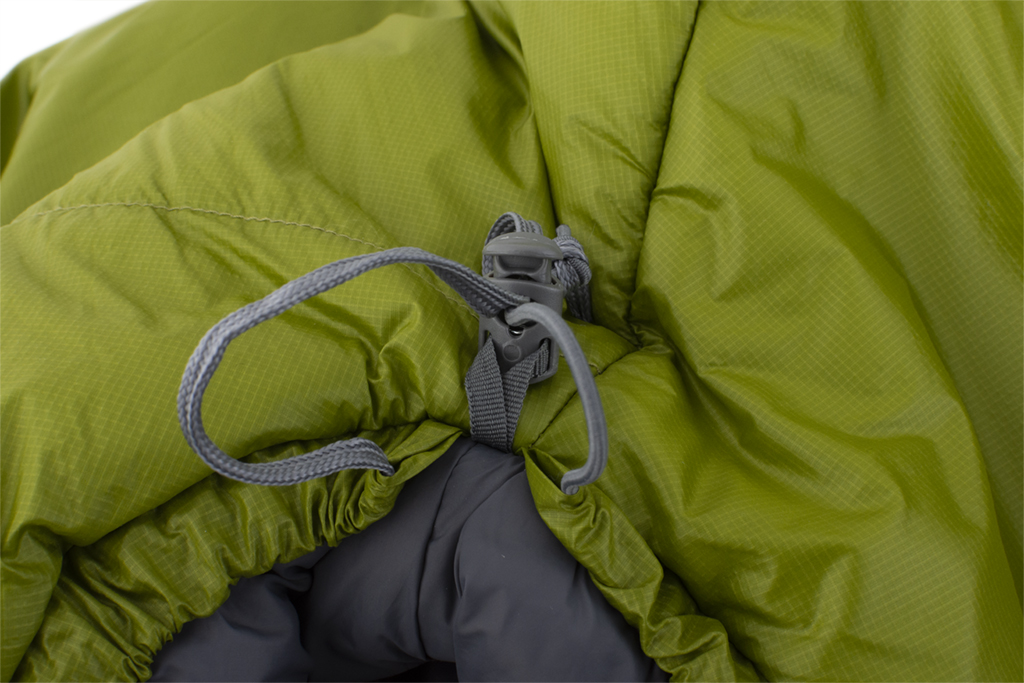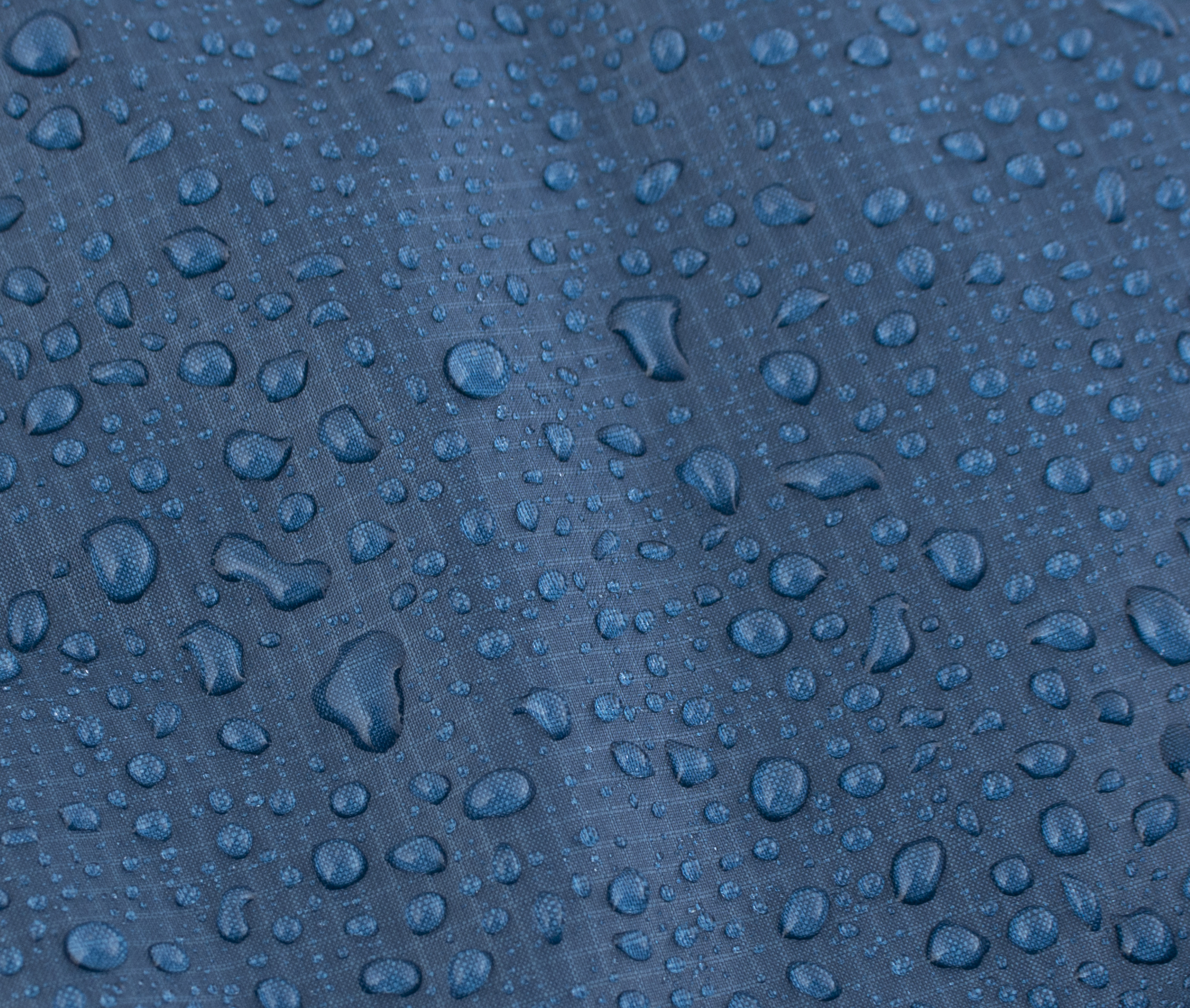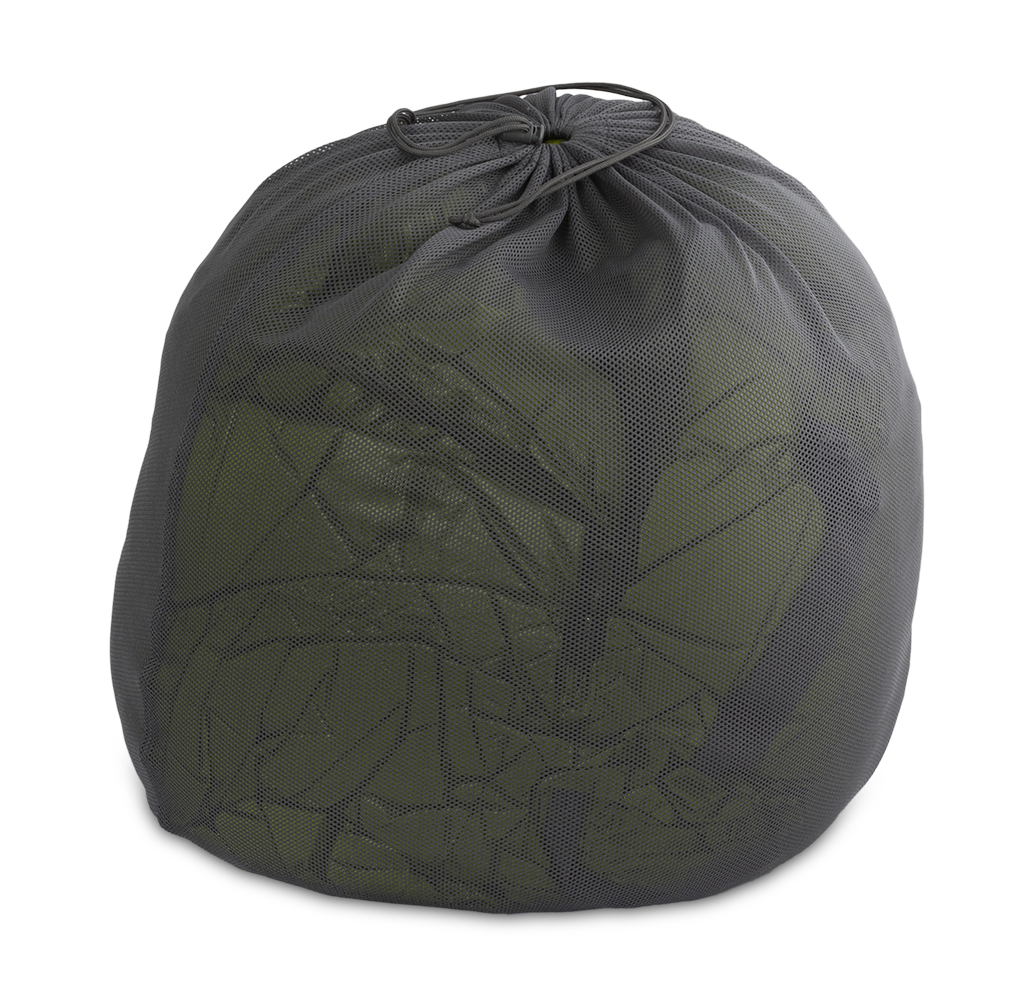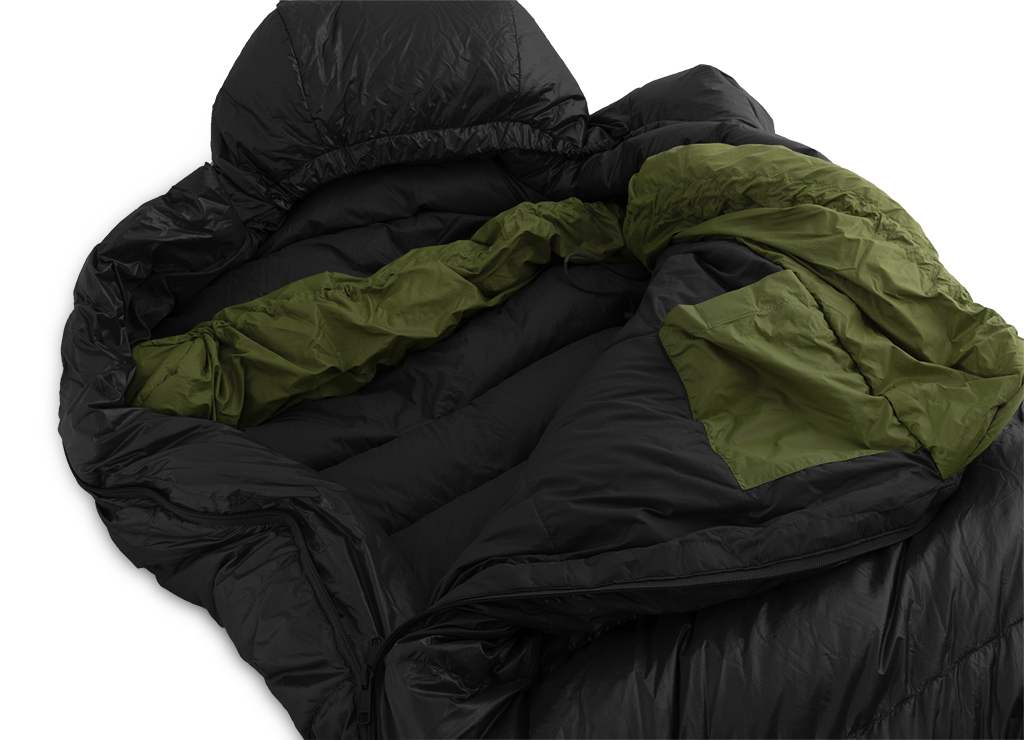 Technical specification
features:
Zippers
YKK
Insulation technology
Insulation
Insulation thickness
Outer material
Nylon Ultralight Ripstop DWR CCS
Inner material
Polyester Ultra-Lite
User's height
175/185/195
Width (max/min)
85/55 cm
Connectability (L+R)
Yes
Packed / compressed dimensions
Shape
Mummy
Season
Three-season
features:
Comfort
-5 °C
Limit
-12 °C
Extreme
-31 °C
features:
575 g
630 g
675 g
1044 g
1094 g
1144 g
75 g
Technical details
The outer fabric is made of lightweight nylon with Ripstop weaving and DWR treatment. It is also equipped with Clima Control Shield technology, which increases the efficiency of the sleeping bag and contributes to resistance against external moisture.
Feather with 650 cuin filling, 90/10 ratio and 630g filling weight (for size 185) is evenly filled in trapezoidal chambers , which have a higher resistance to heat loss, better hold the feathers in place and prevent their clumping.
The zippers are YKK and the right and left versions can be connected together.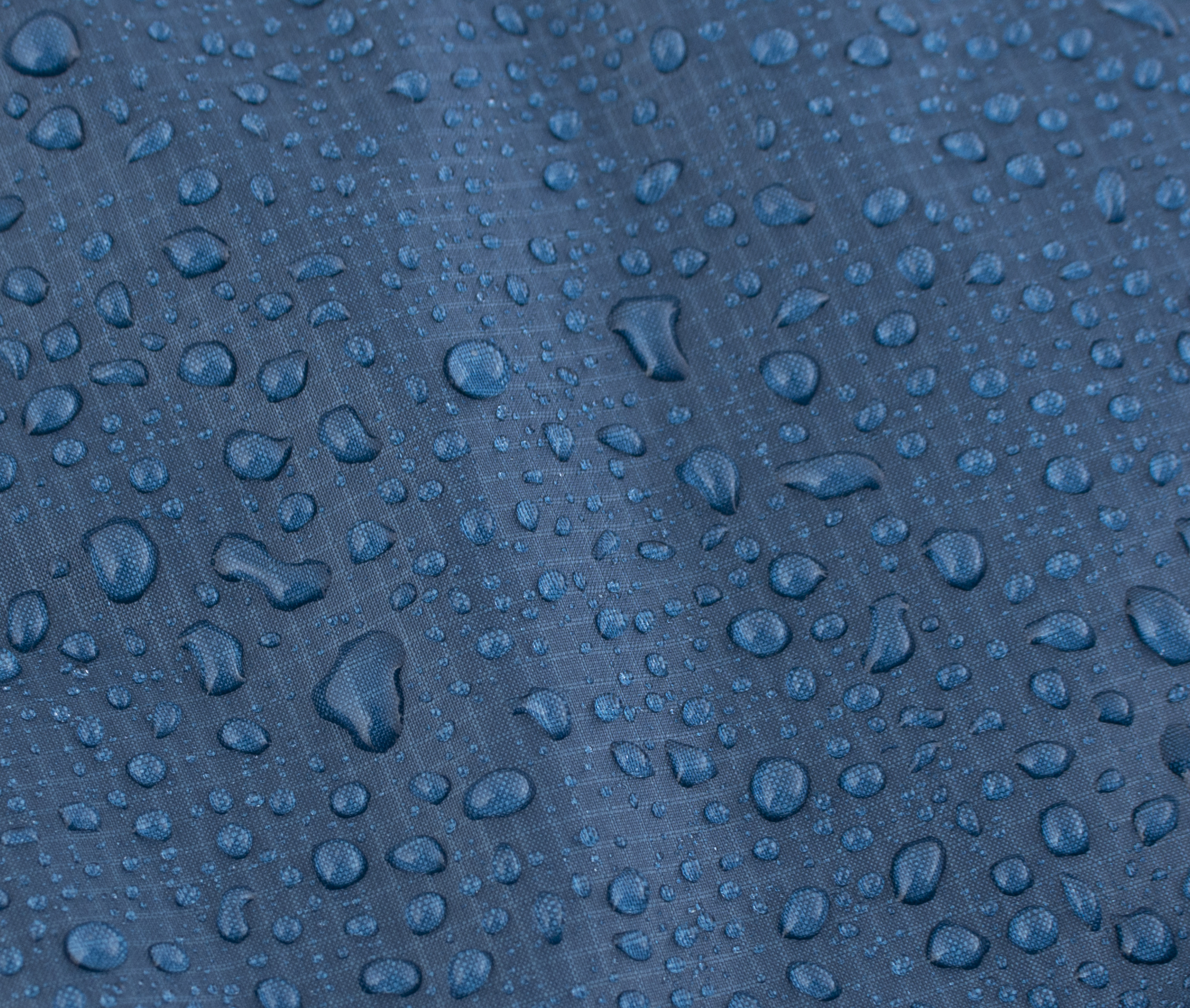 Technology
Better performance of down and feathers
Down is one of the best insulating materials for jackets and sleeping bags, thanks to its excellent warmth-to-weight ratio and resistance to pressure damage. These properties work even better when the feathers are treated with Teflon™.
Teflon™ prevents the down filling from absorbing moisture from the environment. This allows the feathers to retain their insulating properties while resisting compression damage.
Feather properties after Teflon treatment:
Drying faster
Keeping warm and fluffy
After washing, it regains its original loft (fluffiness) more easily and quickly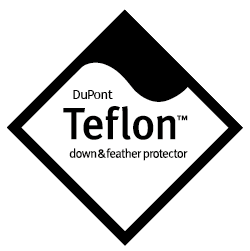 Feather Processing
The RDS (Responsible Down Standard) aims to ensure that the down used comes from animals that have not been subjected to unnecessary injury and stress.
This is achieved by independent certification bodies that audit all stages of the supply chain.
Any removal of down and feathers from live birds (plucking live birds) is prohibited; forced overfeeding is also prohibited.
Certification ensures that RDS standards are followed and maintained throughout the supply chain; from the farm to the final product.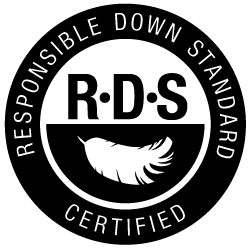 Climate Control Shield
ClimaControl Shield technology provides a balanced outer fabric, prevents the escape of warm air from the inside and at the same time ensures adequate breathability.
It optimizes the ratio between windproofness to retain warmth and internal moisture ventilation to prevent condensation.
The combination of these properties ensures user comfort and a favorable internal climate of the sleeping bag.
The water-repellent treatment provides sufficient protection against adverse weather effects.
Fabric with Clima Control Shield it is light, packable and soft to the touch.