Ascent FL Cork
Main advantages
Great poackability
Used materials
Hard Anodized Aluminium
Lightweight and high quality material with a surface treated with electrolytic oxidation, which increases its abrasion resistance and fire resistance.
The formed oxide layer improves the functional properties of the underlying alloy, especially increasing the corrosion resistance, hardness and abrasion resistance of the anodized parts. Anodizing is environmentally friendly because the oxidation process is an enhancement of the natural oxidation of aluminum, so it does not produce heavy metals or other harmful and dangerous by-products.
Detailed Description
Three-season trekking poles with ventilated, ergonomic handles
In addition to the cork and plastic handle, Pinguin Ascent FL Cork poles also feature padded, adjustable wrist straps for added comfort and safety. The individual segments of these telescopic poles are made of high-strength 7075 aluminium alloy and are color anodized. This surface treatment makes the aluminium resistant to mechanical wear and gives it greater weather resistance. The tips are made of durable tungsten carbide and rubber tip caps are included to eliminate vibration and unwanted noise on hard surfaces.
The poles come with a pair of trekking and pair of snow baskets.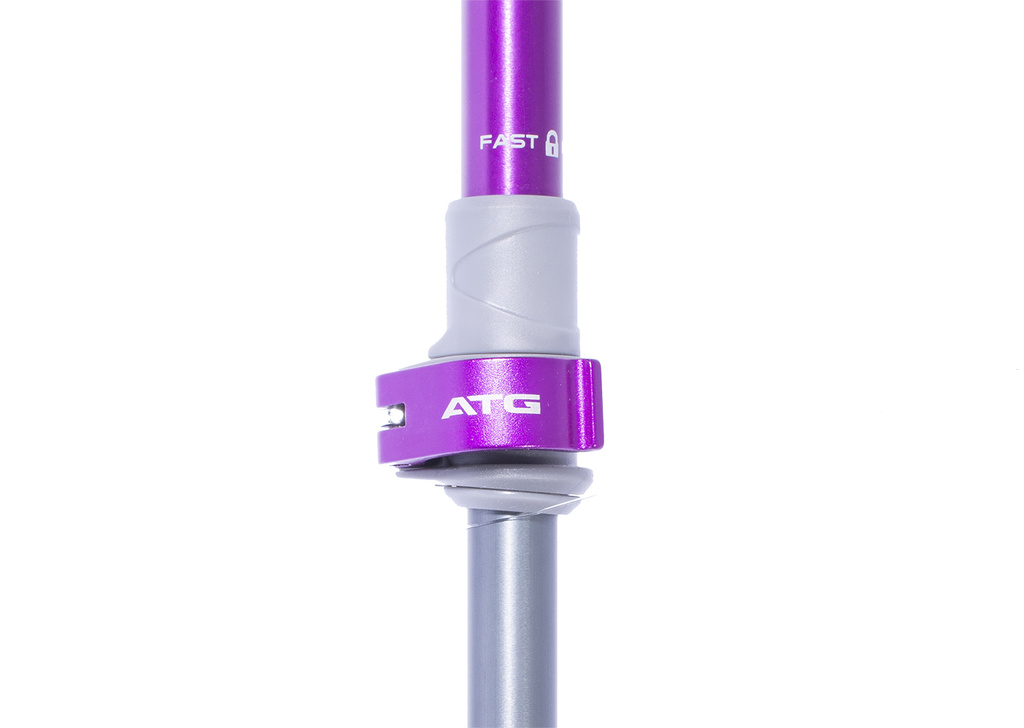 Technical specification
| | |
| --- | --- |
| Material | Aluminium 7075 |
| Tube diameters | 16 / 14 / 12 mm |
| Lenght | 63 - 135 cm |
| Handle | Cork |
| Tip | Tungsten carbide |
| Adjustable loop | Yes |
| Lock type | Fast Lock |
| Baskets | 53 mm, 80 mm |
| | 280 g |
Adjustment
The pole length can be easily, quickly and safely adjusted from 63 to 135 cm using the two Fast Lock locks with duralumin levers. The graduated markings on the lower segments of the poles also make them easy to adjust.