Arris
Main advantages
Low weight
High reliability
Great poackability
Used materials
Lightweight, very strong and flexible thin-walled rods made of stainless duralumin alloy, resistant to high loads in the mountains. Precise design and surface finish minimise the risk of punctures.
Rain fly - PU coating
Provides water resistance up to 4000mm
PU coating
It is a thin waterproof polyurethane layer applied several times on the inside of the tropic.Depending on the number of layers of coating, the tropic is resistant to water pressure up to 4000mm (Extreme and Hiking series), 3000mm (Trekking and Family series) and 2500mm (Outdoor series). The coating retains its elasticity even at very low temperatures well below freezing.
Lightweight and solid polyester flysheet fabric has high resistance to UV, does not age and retains its properties during prolonged exposure to sunlight and heat
Detailed Description
Arris
This model has been designed to meet the needs of hikers and cyclists. Ideal for anyone looking for a sufficiently large free-standing tent with minimal weight that is easy to erect.
Thanks to its packability, this tent is also very popular with bikers.
The flysheet is made of Polyester with a polyurethane coating, guaranteeing a water column of 4,000 mm. The seams have waterproof tape.
The groundsheet is made of Nylon with a Polyurethane coating giving a water column of 10,000 mm.
The poles are made up of duralumin segments (7001 T6) with a diameter of 8.5 mm.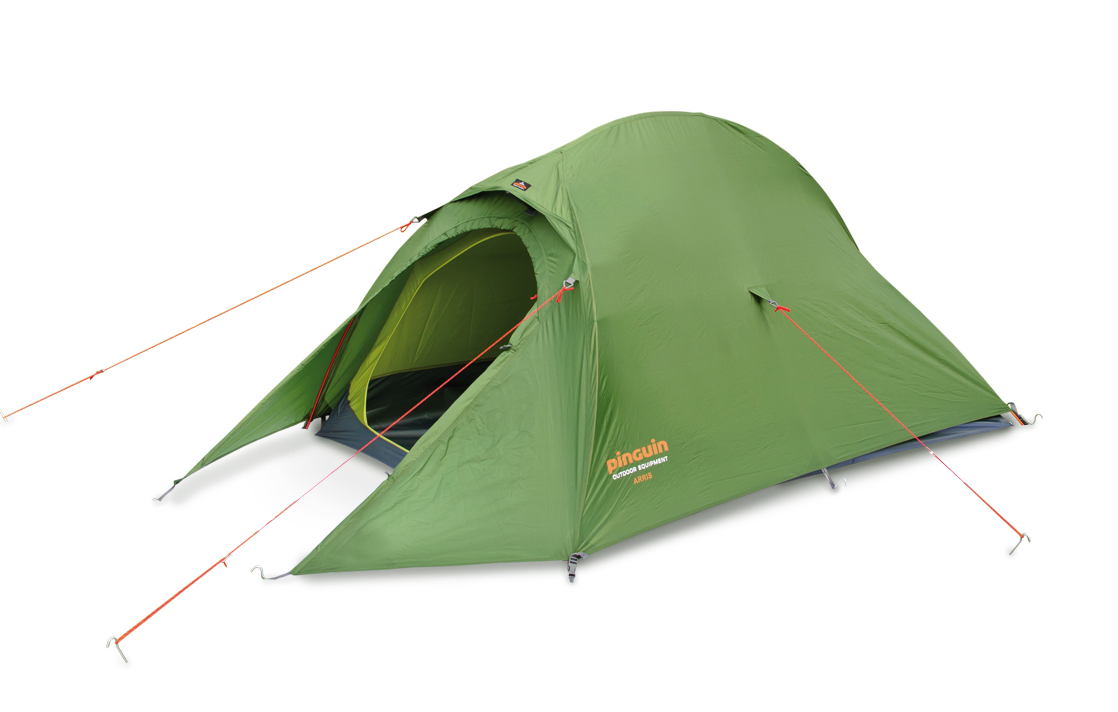 Technical specification
features:
Weight
2.3 kg
Package Size
⌀15 x 42 cm
Number of people
1 - 2
Amount of enterances
1
Construction type
Cupola
Amount of vents
2
Number of poles / crossing points
1 / 0
Buildable without a bedroom
No
Height of tent (bedroom)
105 (100) cm
Siliconised
No
Taped seams
Yes
Number of pins
13
Category
Trekking
Material
Material of poles
Yunan™ Dural 7001 T6
Pole diameter
8.5 mm
Flysheet material
Polyester, PU coating 4 000mm H2O
Groundsheet material
Nylon, PU coating 10 000mm H2O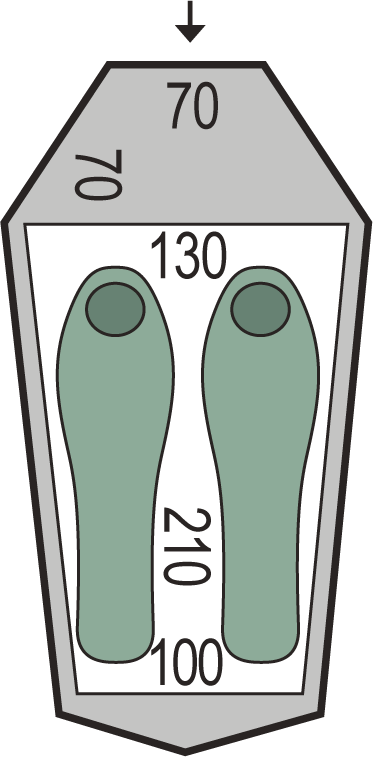 Description
The tent is double-skinned consisting of an inner tent and flysheet. The outer and inner tent are rectangular, the entrance to both the outer and inner tent is on one side, where the outer tent forms a triangular vestibule, suitable for storing packs, etc.
Ventilation
There is a vent at the top of the flysheet dome. Vent covers are designed so they are not affected by the wind. This prevents leaks during rain with strong winds
Pitching the tent
Use the hooks to suspend the inner tent from the duralumin structure. Pull the flysheet over the structure, then attach it to the poles using the Velcro on the underside. Fasten the clip buckles and pull the flysheet taut. Anchor the tent with pegs and guy ropes.