Waist Security Pocket L
Main advantages
Inner side coating for water resistance
Used materials
Lightweight and solid polyester flysheet fabric has high resistance to UV, does not age and retains its properties during prolonged exposure to sunlight and heat
PU coating
It causes water resistance and increases the life of the material
It is a thin water-permeable polyurethane layer applied several times on the inside of the material. Depending on the number of coatings we distinguish the resistance of the tropics to water pressure up to 4000mm.
Another reason for applying the coating is that it prevents the fibers of the fabric from fraying and increases the overall strength of the material.
The coating retains its flexibility even at very low temperatures well below freezing.
Ripstop
is a fabric manufacturing technology designed to increase resistance to mechanical damage while maintaining weight
At regular intervals, thicker fibers forming a grid are woven transversely and longitudinally into the tropic material, thereby preventing further crack propagation if the fabric is torn.
Detailed Description
Waist Security Pocket L
Money belt for storing cash and documents, can be used when travelling at home and abroad.
Made of a lightweight polyester fabric with Rip-Stop treatment and PU coating.
Because the principle of a money belt is to be worn as close to the body as possible, under clothing and concealed, we have padded the back of the money belt with 3D mesh fabric, which draws away sweat well and is breathable.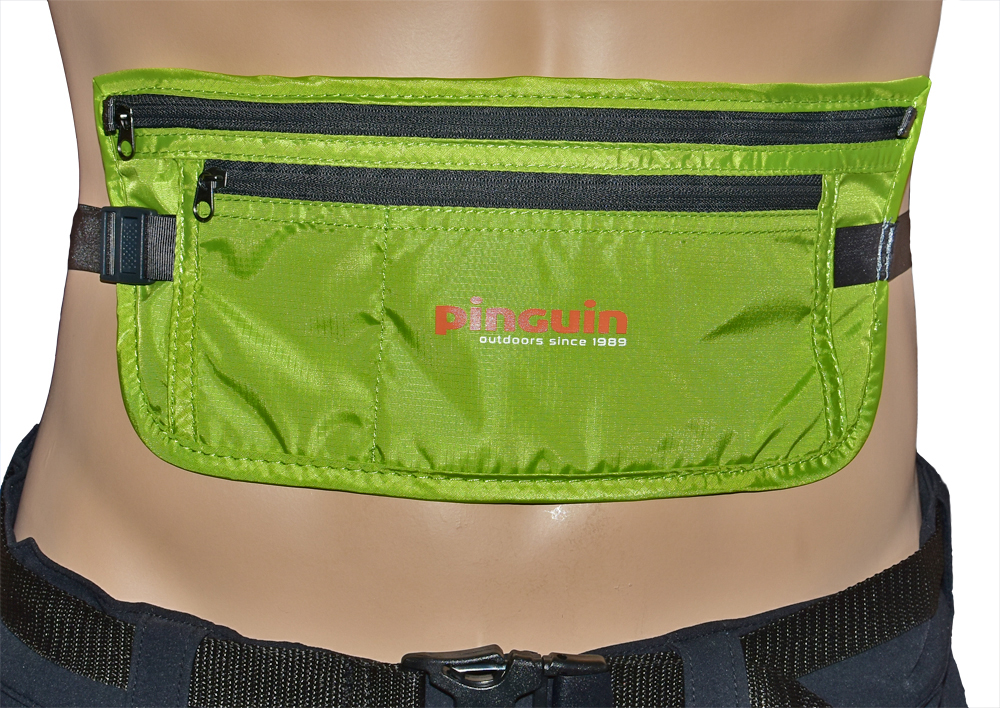 Technical specification
| | |
| --- | --- |
| Material | Polyester Rip-Stop, PU coating |
| Dimensions | 31 x 13 cm |
| Weight | 40 g |

Description
Waist Security L has two zippered pockets On the front, inside the smaller pocket, you will also find two separate compartments - for banknotes and for a bank or ID card. Suitable for waists up to 140cm.