Tritan Slim Bottle 0,65L
Main advantages
Low weight
Used materials
Tritan™
Lightweight, impact resistant and crystal clear
Tritan™ copolyester is manufactured by the American company Eastman and is approved by the FDA (US Food and Drug Administration) and listed by the EFSA (European Food and Safety Association). This plastic not only does not contain plasticizers and BPA, but also has a number of other advantages that make it a popular substitute for glass.
Detailed Description
Tritan Slim Bottle 0,65L
Lightweight, clear and almost unbreakable Pinguin bottle made of very durable Tritan™ material made by Eastman.
The cap and sifter are made of Polypropylene.
This robust, BPA-free and odorless bottle is dishwasher safe and can withstand a water temperature of -10 ° C to 95 ° C.
The wide opening of the bottle makes it very easy to clean it manually. The bottle includes a removable practical sifter to prevent water splashing and filtering green tea, for example.
Practical volume lines of 50 ml each make the bottle a practical cooking aid.
Don't buy a new PET bottle every day, fill your Tritan bottle to help protect our green planet.
The bottle can be inserted into both Alu Mug and Steel Mug to save space during packaging.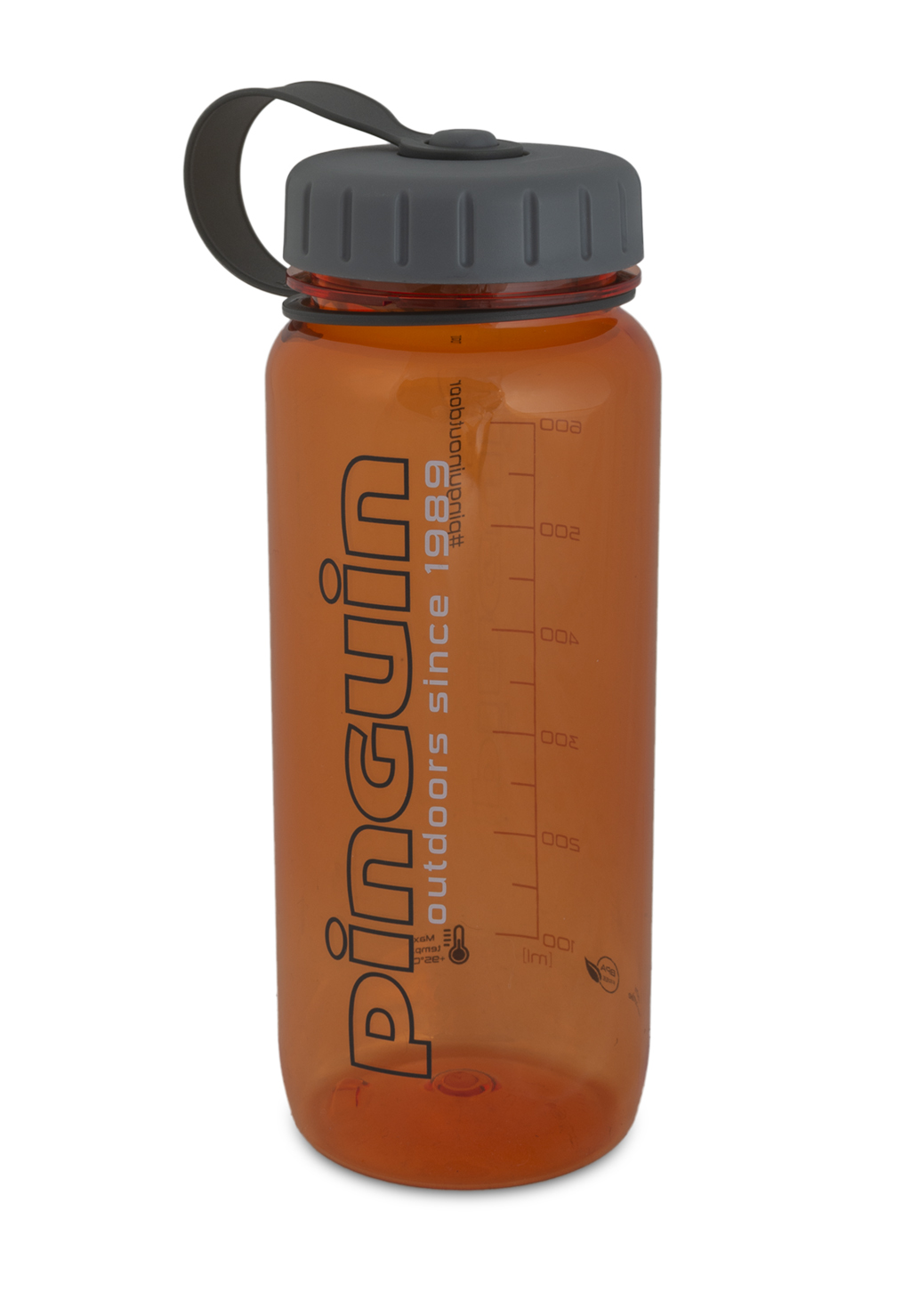 Technical specification
features:
Material
Tritan, Polypropylene, Silicone
Volume
0.65 L
Dimensions
⌀78 x 205 mm
Inlet diameter
55 mm
Weight
115 g
Content of the set
Accessories
Partition with screen