Main advantages
High reliability
Possibility to connect L+R
Great price / performance ratio
Detailed Description
When it gets cold in the summer.
We have Trampa on offer for exactly such cases. It is light, compact and, above all, reliable, and with its five levels of thermal comfort, it is ideally suited for crossing lower mountain ranges, camps, or even car camping. Thermal insulation from ultra-thin fiber and a pull-down shoulder collar will take care of your comfort. Like our other sleeping bags, the Tramp also comes with a compression pack, which allows it to be reduced to less than three liters in volume if necessary.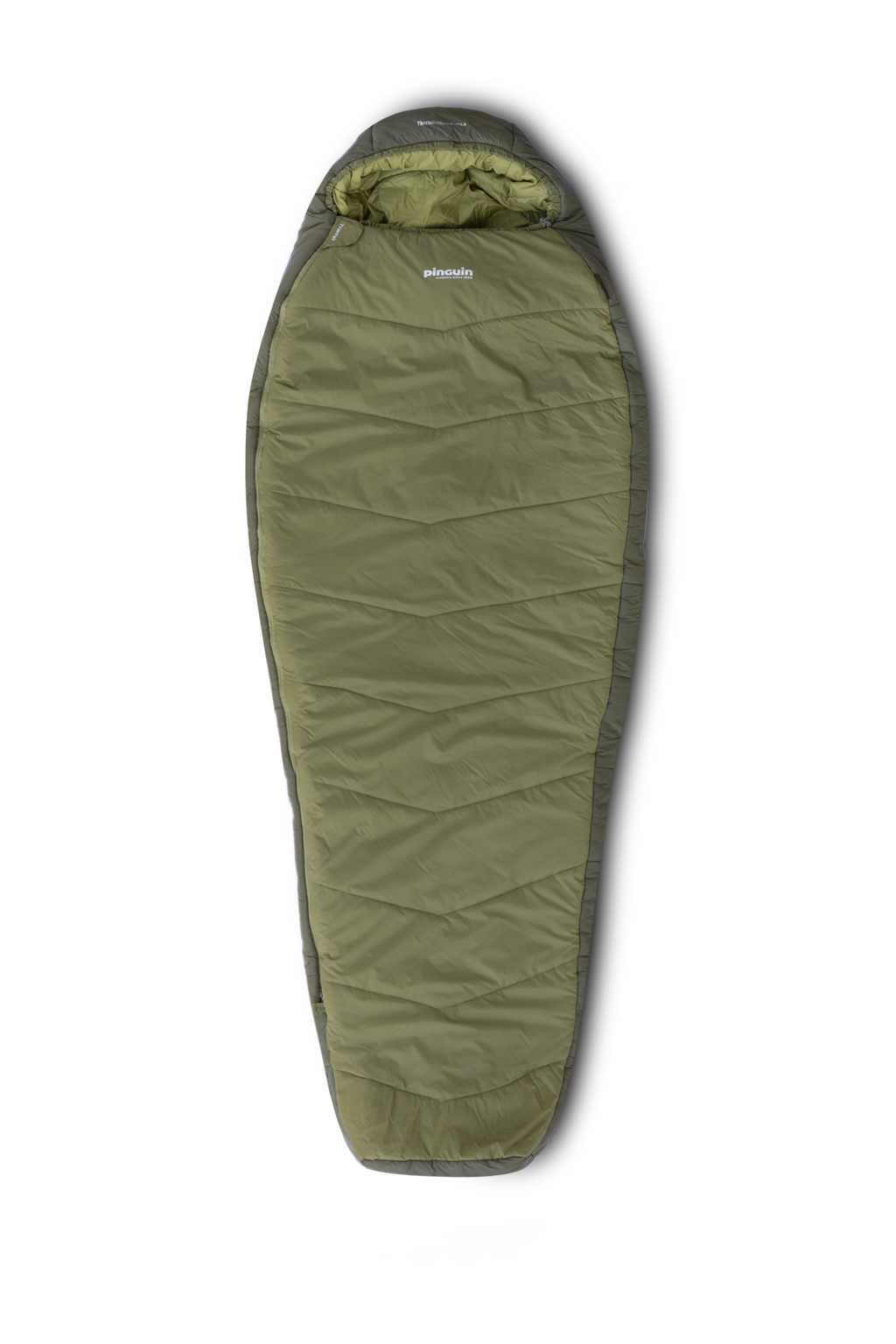 Technical specification
features:
Weight
0.9 kg
Zippers
Insulation technology
Syntethetic - ThermicFibre
Insulation
Insulation thickness
Single-layer
Outer material
Inner material
Nylon, 2x
User's height
185/195 cm
Width (max/min)
85/55 cm
Packed volume
4.3 L
Kompressed volume
2.8 L
Connectability (L+R)
Yes
Packed / compressed dimensions
15x28/18 cm
Shape
Mummy
Type
Men (185 - 205 cm)
Season
Summer
features:
Comfort
11 °C
Limit
7 °C
Extreme
-5 °C
So that it is not cold.
Because we know that cold is the number one enemy for sleep, we fight against it with all possible means.
The SBS zip is, of course, double-sided and can be closed both from the inside and from the outside. In addition, it is equipped with a flap on the inside that effectively prevents air from blowing through it. In addition, it is padded, so that even the princess wouldn't wake up if it were to fall on the zipper.
It will seem like a banality, but who among us would think of carrying clothes pegs into nature? That's why we equipped our sleeping bags with two loops for easier hanging and faster drying.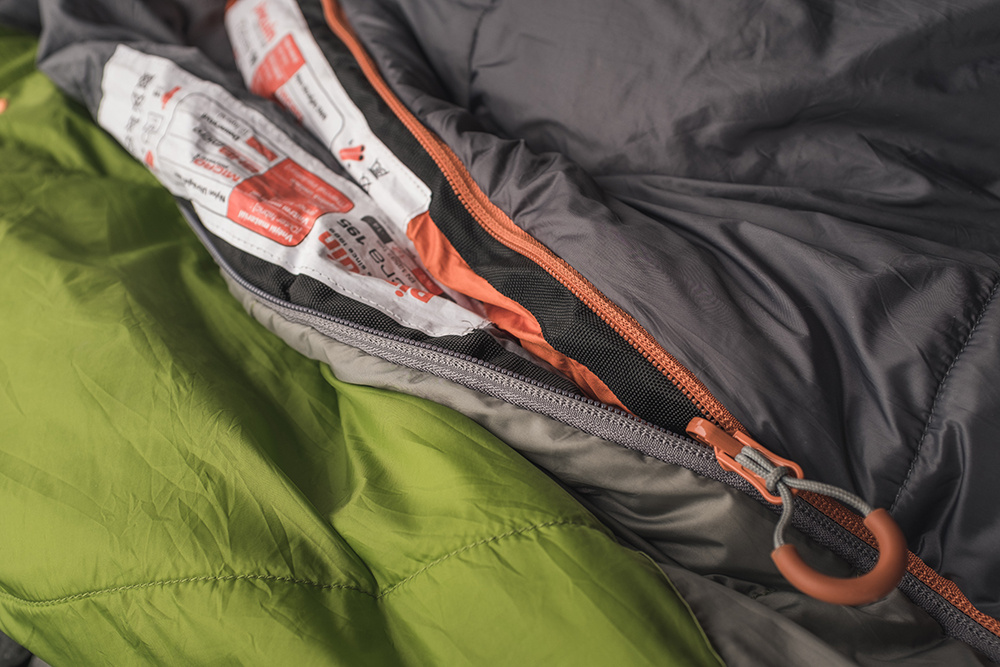 Singles and couples.
Thanks to the location of the zipper on the left or right side, it is possible to connect not only two Tramps together, but also Tramp with all stuffed mummy sleeping bags ThermicFibre PFM, which couples in love will certainly appreciate. In addition, this functionality significantly increases thermal comfort.
Note: Due to the innovation of the zipper, it is not possible to combine sleeping bags made before 2018, inclusive, with sleeping bags made in 2019. The same batches can be combined.
Single-layer thermal insulation ThermicFibre PFM (1x100g/m
2

)

While taking care of your thermal comfort and at the same time low weight and packability, we chose single-layer thermal insulation. The ultra-thin fiber fleece ThermicFibre PFM is sewn to the outer fabric with cross seams at regular intervals, which ensures its constant even distribution.
Clima Control Shield Technology
ClimaControl Shield (CCS) technology provides a balanced outer fabric, preventing the escape of warm air from the inside while ensuring adequate breathability.
It optimizes the ratio between windproofness to retain warmth and internal moisture ventilation to prevent condensation.
The combination of these properties ensures user comfort and a favorable internal climate of the sleeping bag.
The water-repellent treatment provides sufficient protection against adverse weather effects.
Fabric with Clima Control Shield it is light, packable and soft to the touch.