Pocket Chair
Main advantages
Low weight
Good stability
Great poackability
Used materials
Lightweight and solid polyester flysheet fabric has high resistance to UV, does not age and retains its properties during prolonged exposure to sunlight and heat
Hard Anodized Aluminium
Lightweight and high quality material with a surface treated with electrolytic oxidation, which increases its abrasion resistance and fire resistance.
The formed oxide layer improves the functional properties of the underlying alloy, especially increasing the corrosion resistance, hardness and abrasion resistance of the anodized parts. Anodizing is environmentally friendly because the oxidation process is an enhancement of the natural oxidation of aluminum, so it does not produce heavy metals or other harmful and dangerous by-products.
Detailed Description
Pocket Chair
Foldable camping chair whose dimensions after packing are only ⌀10 x 34.5 cm, which significantly increases the radius of use.
Pocket Chair is made up of eleven aluminum tubes with a diameter of 13 mm, which are connected to each other by an elastic band, similar to tent poles. When folded, these are inserted into the connecting parts made of solid plastic, and the chair cover, made of Polyester with Rip-Stop treatment, is then put over the top four ends.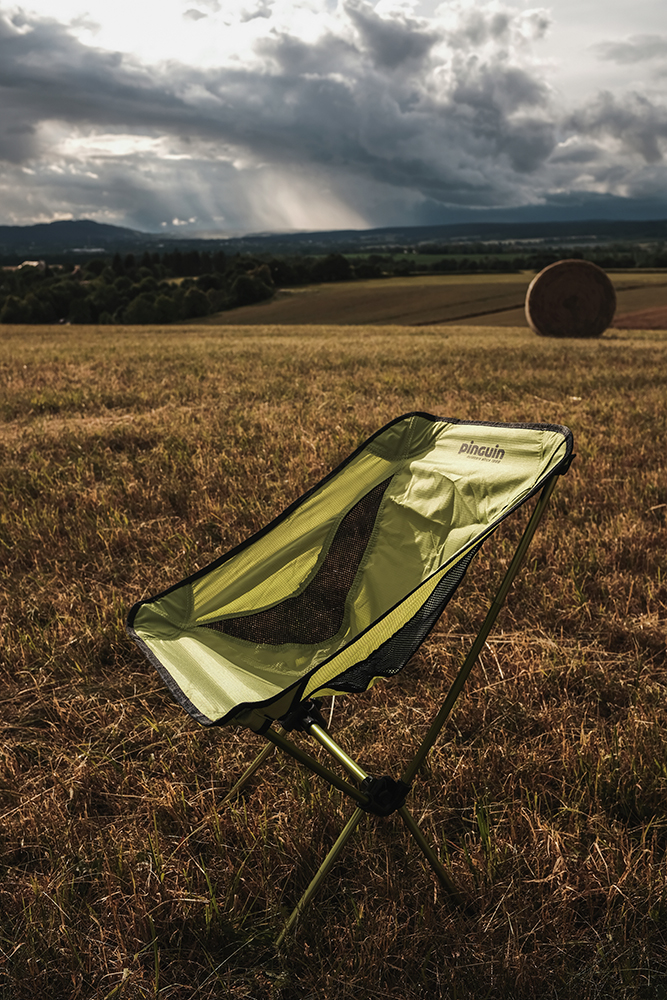 Technical specification
| | |
| --- | --- |
| Dimensions | 54 x 30 x 48 / 68 cm (sitting part / back) |
| Weight | 565 g |
| Type | Chairs |
| Package Size | ⌀10 x 34,5 cm |
| Construction type | Anodized aluminium tubes ⌀14mm, Polyester Rip-Stop textile |
| Loading capacity | 100 kg |