Nomad 38 NX
Main advantages
Repair kit included
Great poackability
Used materials
Brushed polyester - non-skid, TPU Lamination
Brushed polyester laminated with thermoplastic polyurethane membrane for maximum reliability
To prevent air leakage through the top fabric of the mattress, an impermeable membrane is laminated to the polyester fabric. Laminating a continuous membrane instead of applying a coating eliminates the possibility of applying an uneven layer of coating, which could lead to the weakening of some parts and subsequent air leakage.
The brushed polyester gives a nice soft feel and prevents bunching.
Detailed Description
Nomad 38
A rectangular mat with a width of almost 65 cm will ensure your maximum comfort. It's the perfect choice for those of us who like to roll around. The height of up to 5.3 cm in turn ensures ideal damping of the unevenness of the base.
The construction with two layers of relatively large horizontal cavities on top of each other saves even more the weight of the mat, while maintaining high thermal comfort.
The cavities also form a pleasant wavy structure of the mat after being inflated.
Sanding the top layer of the material increases its friction, so your sleeping bag will not slip off the mat.
Double valve with high flow provides easy inflation of the mat without air escaping when it is closed. By pressing the valve, the pressure in the mat can be regulated when it is overblown.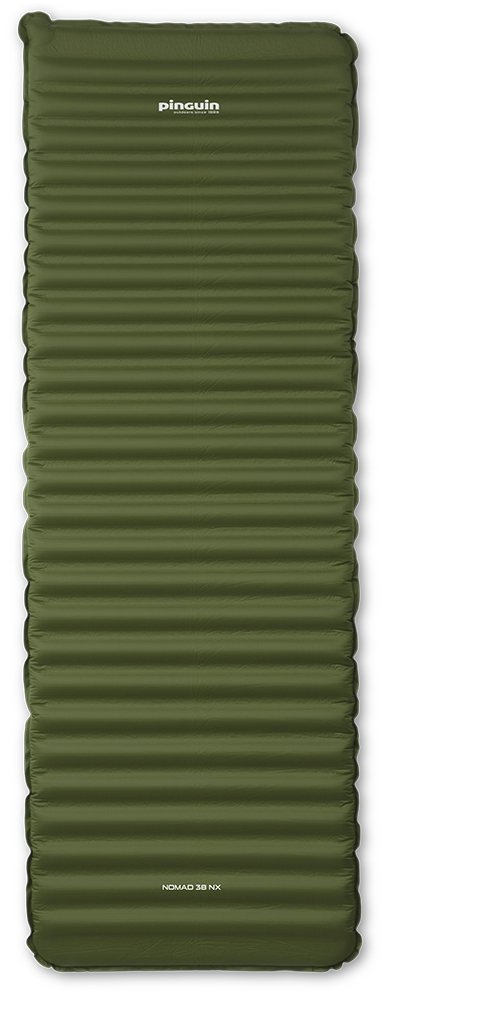 Technical specification
| | |
| --- | --- |
| Dimensions | |
| Shape | Rectangle |
| Weight | 1100 g |
| Foam construction | |
| Foam | Polyurethane |
| Upper material | Brushed polyester - non-slipping, TPU Lamination |
| Bottom material | Polyester, TPU lamination |
| Valve | |
| Repair kit | Yes |
| Carry bag | Yes |
| Type | Self-inflating |
| Height | 3 – 5 cm |
| Package Size | |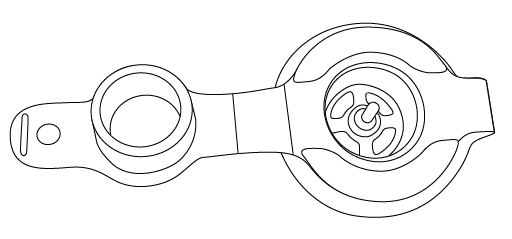 DLF - Dual layer flat valve
Flat two-layer valve with check valve for easier inflation/deflation and pressure regulation in the mattress.
After opening the top layer of the valve, the mat can be easily inflated thanks to the non-return flap without loss of pressure. By pushing the flap, the pressure in the mattress can be gently regulated. After opening the second layer, the valve is fully open and the mat can be easily deflated.
DHC - Double horizontal chambers foam construction
The construction of wide horizontal chambers in two layers combines the maximum possible foam relief with the highest possible thermal resistance achieved by preventing air circulation in the mattress and separating the individual layers of chambers with foam. After being inflated, the wide chambers are formed into cylinders, which significantly increase the comfort of the mattress.