Shock FL/TL Foam
Main advantages
Great poackability
Used materials
Hard Anodized Aluminium
Lightweight and high quality material with a surface treated with electrolytic oxidation, which increases its abrasion resistance and fire resistance.
The formed oxide layer improves the functional properties of the underlying alloy, especially increasing the corrosion resistance, hardness and abrasion resistance of the anodized parts. Anodizing is environmentally friendly because the oxidation process is an enhancement of the natural oxidation of aluminum, so it does not produce heavy metals or other harmful and dangerous by-products.
EVA handle
The foam, which has a closed structure that does not absorb water and has excellent dimensional stability.
In addition, it has excellent shock absorption and is UV-resistant. The extended handle allows you to find the optimal grip position in rough terrain.
Detailed Description
Shock FL/TL Foam
Díky kombinaci zámku FastLock s duralovou páčkou na horním segmentu a šroubovacího zámku TwistLock na dolních segmentech spojují hole Pinguin Shock FL/TL foam jak rychlost a bezpečnost v nastavování délky, tak i schopnost pohlcování nárazů díky Antishock systému.
K holím je dodáván pár trekových a pár sněhových talířků.

Technical specification
| | |
| --- | --- |
| Material | Aluminium 7075 |
| Tube diameters | 16 / 14 / 12 mm |
| Lenght | 63 - 135 cm |
| Handle | EVA foam, long |
| Tip | Tungsten carbide |
| Adjustable loop | Yes |
| Lock type | Fact Lock / Twist Lock |
| Antishock | Yes |
| Baskets | 53 mm, 80 mm |
| | 243 g |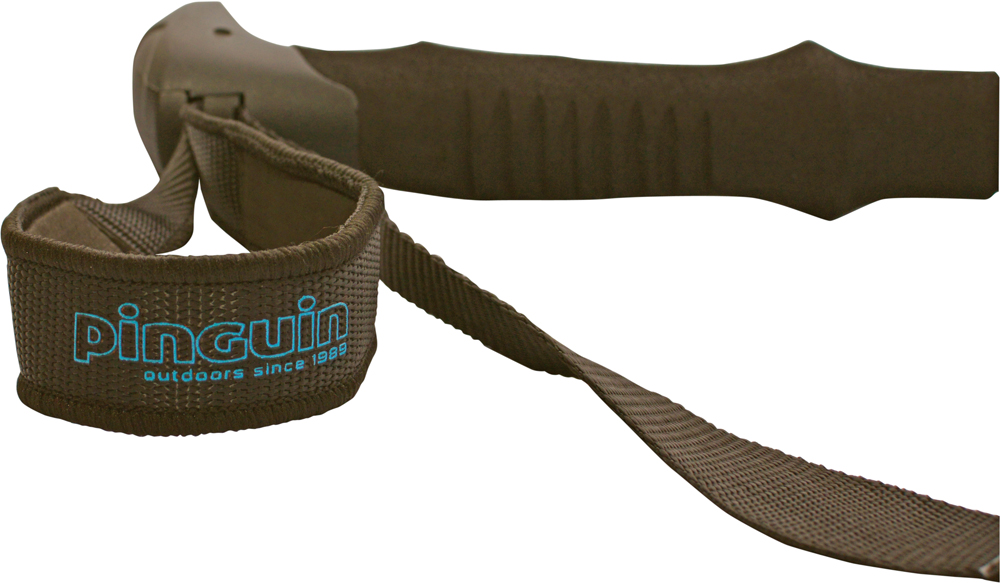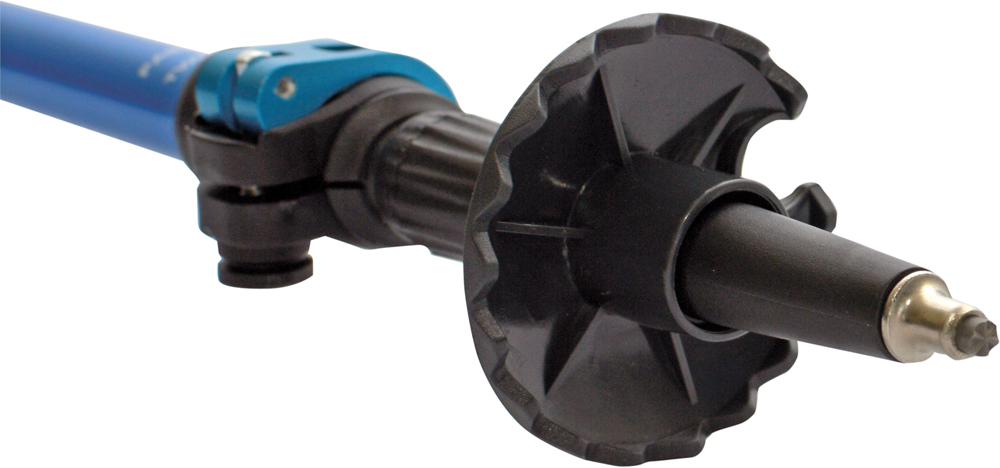 Material
The individual segments of these telescopic poles are made of very strong 7075 aluminum alloy and are color anodized. This surface treatment makes aluminum mechanically wear-resistant and has increased resistance to weathering.
Extended stick handles are made of non-absorbent, non-slip and vibration-absorbing EVA foam. It is the length of the handle that defines the poles as four-season, thanks to the possibility of changing the position of the grip while traversing while maintaining a comfortable and secure grip.
The tips are made of durable Tungsten Carbide, and the package includes rubber tip caps that eliminate vibrations and unwanted noise on hard surfaces.
Customization
The length of the sticks can be adjusted in the range of 63-135cm, and the lines on the lower segments of the sticks also contribute to its easy adjustment.
Adjustable wrist straps also contribute to greater comfort and safety when using the sticks.