Excel Duralu
Main advantages
High strength and stability of the structure
High reliability
Great poackability
Dural construction
Used materials
Lightweight and solid polyester flysheet fabric has high resistance to UV, does not age and retains its properties during prolonged exposure to sunlight and heat
Detailed Description
Excel Duralu
A universal lightweight tent for all types of hiking, very stable when fully anchored. It can be erected without an inner tent, thus providing a very light shelter. The flysheet is made of Polyester with a polyurethane coating, guaranteeing a water column of 4,000 mm. The seams have waterproof tape. The groundsheet is made of Nylon with a Polyurethane coating giving a water column of 10,000 mm. The poles are made up of duralumin segments (7001 T6) with a diameter of 8.5 mm.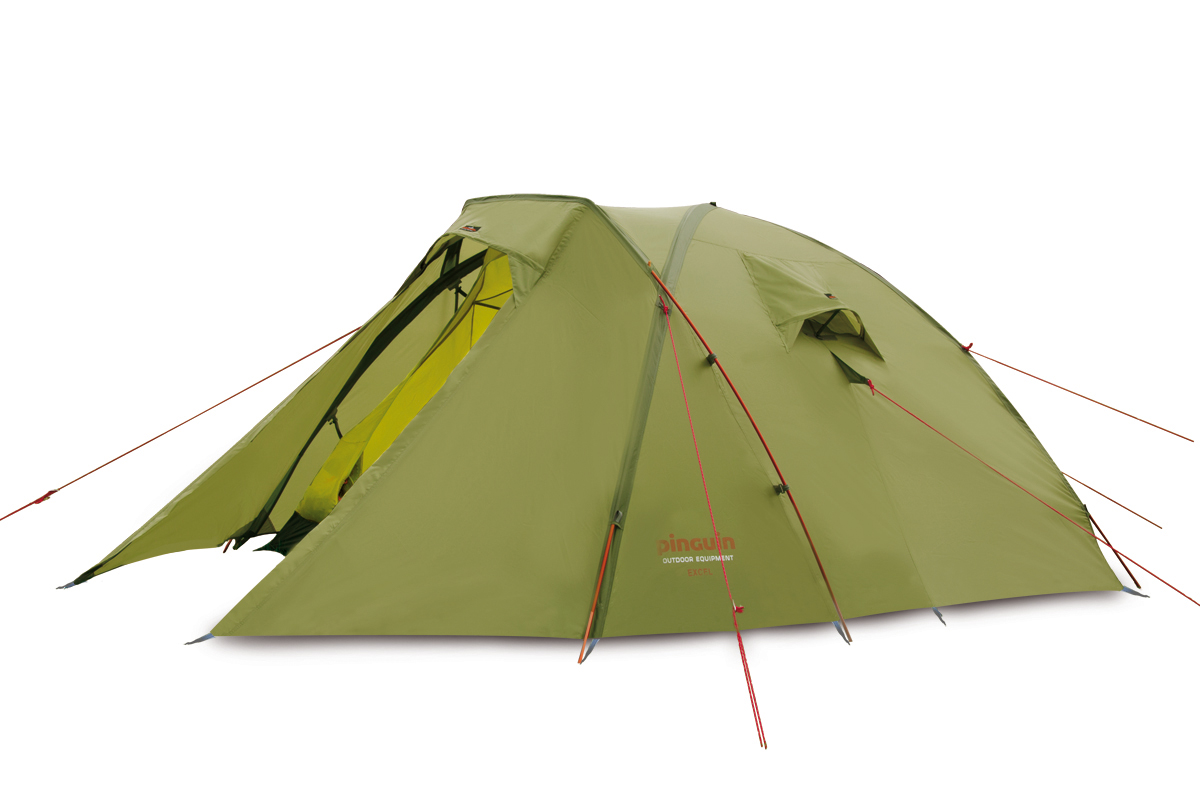 Technical specification
features:
Weight
3.4 kg
Weight without inner tent
2.5 kg
Package Size
⌀17 x 45 cm
Number of people
2 - 3
Amount of enterances
1
Construction type
Cupola
Amount of vents
3
Number of poles / crossing points
3 / 3
Buildable without a bedroom
Yes
Height of tent (bedroom)
115 (110) cm
Siliconised
No
Taped seams
Yes
Number of pins
20
Category
Trekking
Material
Material of poles
Dural 7001 T6
Pole diameter
8.5 mm
Flysheet material
Polyester, PU coating 4 000mm H2O
Groundsheet material
Nylon, PU coating 10 000mm H2O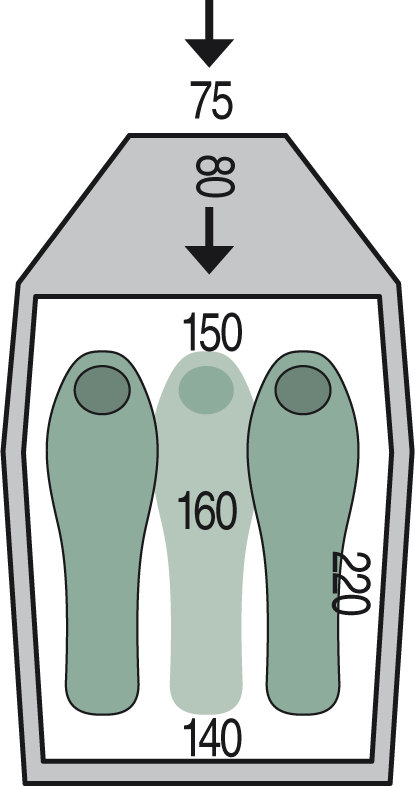 Description
The tent is double-skinned consisting of an inner tent and flysheet. The inner tent has a rectangular floor plan with one entrance at the front. The flysheet has a trapezoidal vestibule, suitable for storing smaller packs, etc.
Concept
The tent is based on the principle of a pole structure threaded through sleeves on the outside of the flysheet. The flysheet and inner tent (which is suspended under the flysheet) are erected at the same time after threading the poles through the sleeves. The advantage of this method is that the inner tent can be detached from the flysheet and the flysheet can then be erected separately to create a single-skin tent without a groundsheet.
Ventilation
There is a vent at the top of the flysheet dome. Vent covers are designed so they are not affected by the wind. This prevents leaks during rain with strong winds.
Pitching the tent
Push the poles through the sleeves on the outside of the flysheet and insert the ends of the poles into the brass eyelets on the straps on the lower edge of the flysheet. Then fasten the buckles on the straps near the ground inside the tent and the flysheet will stand. The inner tent is attached to the loops on the inside of the flysheet. Anchor the erected tent with pegs and guy ropes and tighten with the plastic buckles.